Manage episode 297885862 series 2953518
Player FM과 저희 커뮤니티의
David Schmitt
콘텐츠는 모두 원 저작자에게 속하며 Player FM이 아닌 작가가 저작권을 갖습니다. 오디오는 해당 서버에서 직접 스트리밍 됩니다. 구독 버튼을 눌러 Player FM에서 업데이트 현황을 확인하세요. 혹은 다른 팟캐스트 앱에서 URL을 불러오세요.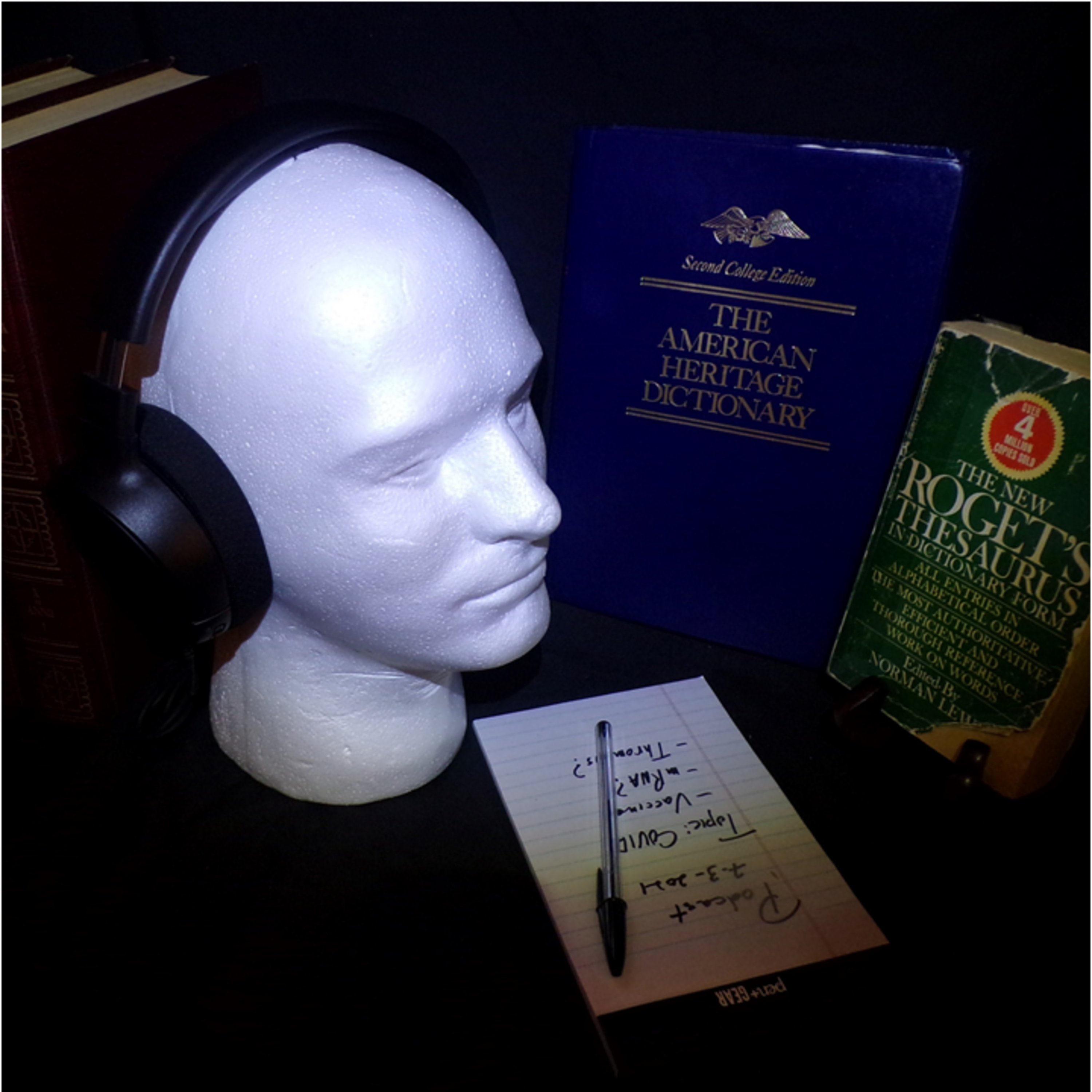 Self-Protective Intellectual Skills: How to Listen to a Podcast
37 minutes, 58 seconds in duration. Your host: David Schmitt, Ph.D.
I want to help you become better informed, active and safe post-COVID. I am trying to improve my podcasting. Here are some tips on getting more from podcasts.
Chronological Notes & Amplifications
0:55 Talk radio to podcasts.
Toward conversation, equal-to-equal.
Overcoming the mind-control practices of Main Stream Media
CIA Memo 1035-360
2:30 Pattern recognition.
The COVID revelation.
Freedom to hear things that you do not like.
The deliberate, genocidal poisons.
5:00 Television did a lot of damage to the minds of the public.
A possible antidote to TV.
Become an active and curious learner.
Conversations with masters, professors in the cafeteria.
Do not be resistive. Exposure need not lead mechanically to assent.
Distinguish between learning from indoctrination.
9:03 Get over the "I hate teachers" neurosis.
Yes—beware--most professors, today, are co-opted, compromised and corrupted.
Anger and pride can inhibit one from learning.
9:40 Analogy: ideas are like a package of meat brought home from the butcher.
On one's own chapping block, inspect the contents, cut it up, discard the undesirables.
Keep what you want and throw away the rest. You can even learn from enemies.
You are in control of what you get out of a podcast.
To analyze: literally, in Latin, means to cut away.
11:06 It is the mark of an intelligent and educated person to be able to entertain ideas without
succumbing by force into believing them.
13:55 Employ one's angry reaction to ideas as mere cockpit warning alarms.
From flashing lights and buzzers to the collecting of info, problem-solving and cool judgement.
15:46 Podcasts are great listening:
Listen while traveling, working in the shop, puttering in the garage, cooking in the kitchen or
relaxing in the leather recliner.
16:34 How to examine ideas.
Objects & events surrounded by contexts: the analogy of the image of a bear.
19:34 Reality is the flow of inextricably connected events.
Reject the lie of "perception is reality."
Commit to truth.
Vigilance workers.
22:49 Abandon the general notion of accidental events and fundamental randomness.
The Logos applied to politics, science, the mind-brain problem and as seen in the Gospel of John.
26:12 Practical things about listening to podcasts, and conversation.
Terminology becoming complex.
For the love of dictionaries.
(Pssst: try the American Heritage Dictionary, the older the better.)
The Encyclopedia Britannica, $20 for a set at an old books store.
Wikipedia, when I trust and when I do not.
29:57 Words are power. And I want you to be powerful.
31:51 Take notes.
33:58 The hypnotism of sports and the return of curiosity (and political motivation).
Engage in the comment box.
Be smart about comments.
Young people attempting to build businesses, careers or to retain employment should seriously consider commenting anonymously.
Discuss, judiciously, interesting ideas.
Circulate podcasts you deem worthwhile.
36:47 Use listening to podcasting, or podcasting on your own, as one means of deepening and making more effective your role as a citizen: reflective, active, noble, heroic, courageous and saintly.
37:57 End.
20 에피소드