Manage episode 302577403 series 2980236
Player FM과 저희 커뮤니티의
Ron Barshop
콘텐츠는 모두 원 저작자에게 속하며 Player FM이 아닌 작가가 저작권을 갖습니다. 오디오는 해당 서버에서 직접 스트리밍 됩니다. 구독 버튼을 눌러 Player FM에서 업데이트 현황을 확인하세요. 혹은 다른 팟캐스트 앱에서 URL을 불러오세요.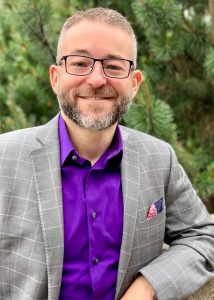 This episode features David Contorno, Founder and CEO of E Powered Benefits. In this episode he chats with Ron about the amazing work he is doing at his firm. They focus on offering employers, who are sick of not getting their desired results from other benefits firms, creative and transparent solutions that have real results. Their clients average first year savings of over 30% with reduced out-of-pocket exposure for their employees at the same time. David also discusses his thoughts on DPC and the future of American Healthcare
David Contorno is the CEO of E Powered Benefits, a benefit consulting firm. His mission is to deliver a different benefit experience for employers that is based on full transparency.
Mr. Contorno began his career when he was only fourteen years old, whilst living in New York. He decided to become a leading expert in employee benefits and dedicated 20+ years as a benefits broker/consultant.
Giving back to the community is something that Mr. Contorno is committed too. He actively participates in the membership drive for the United Way, assisting the local chapter of Habitat for Humanity, and supporting the Dove House Child Advocacy Center. He is also a member of the board of directors for both the Charlotte Association of Health Underwriters and former board member Healthreach Community Clinic.
When he isn't at work, family is one of his top priorities, he is the father of two children, Hannah and Ethan, and husband to wife Heather. He enjoys boating and traveling in his free time, as well as quality time with his family.
The post Episode # 136 – David Contorno is One of America's Most Innovative Benefits Leaders Says Forbes. He Relentlessly Promotes Direct Contracting in Every Plan. Outcomes Rise and Costs Reliably Drop. appeared first on Primary Care Cures.
145 에피소드