저장한 시리즈 ("피드 비활성화" status)
When? This feed was archived on January&nbsp24,&nbsp2022&nbsp03:05 (). Last successful fetch was on August&nbsp25,&nbsp2020&nbsp04:27 ()
Why? 피드 비활성화 status. 잠시 서버에 문제가 발생해 팟캐스트를 불러오지 못합니다.
What now? You might be able to find a more up-to-date version using the search function. This series will no longer be checked for updates. If you believe this to be in error, please check if the publisher's feed link below is valid and contact support to request the feed be restored or if you have any other concerns about this.
Manage episode 239603919 series 1006963
Player FM과 저희 커뮤니티의
Hamiltonian Gallery + Artists
콘텐츠는 모두 원 저작자에게 속하며 Player FM이 아닌 작가가 저작권을 갖습니다. 오디오는 해당 서버에서 직접 스트리밍 됩니다. 구독 버튼을 눌러 Player FM에서 업데이트 현황을 확인하세요. 혹은 다른 팟캐스트 앱에서 URL을 불러오세요.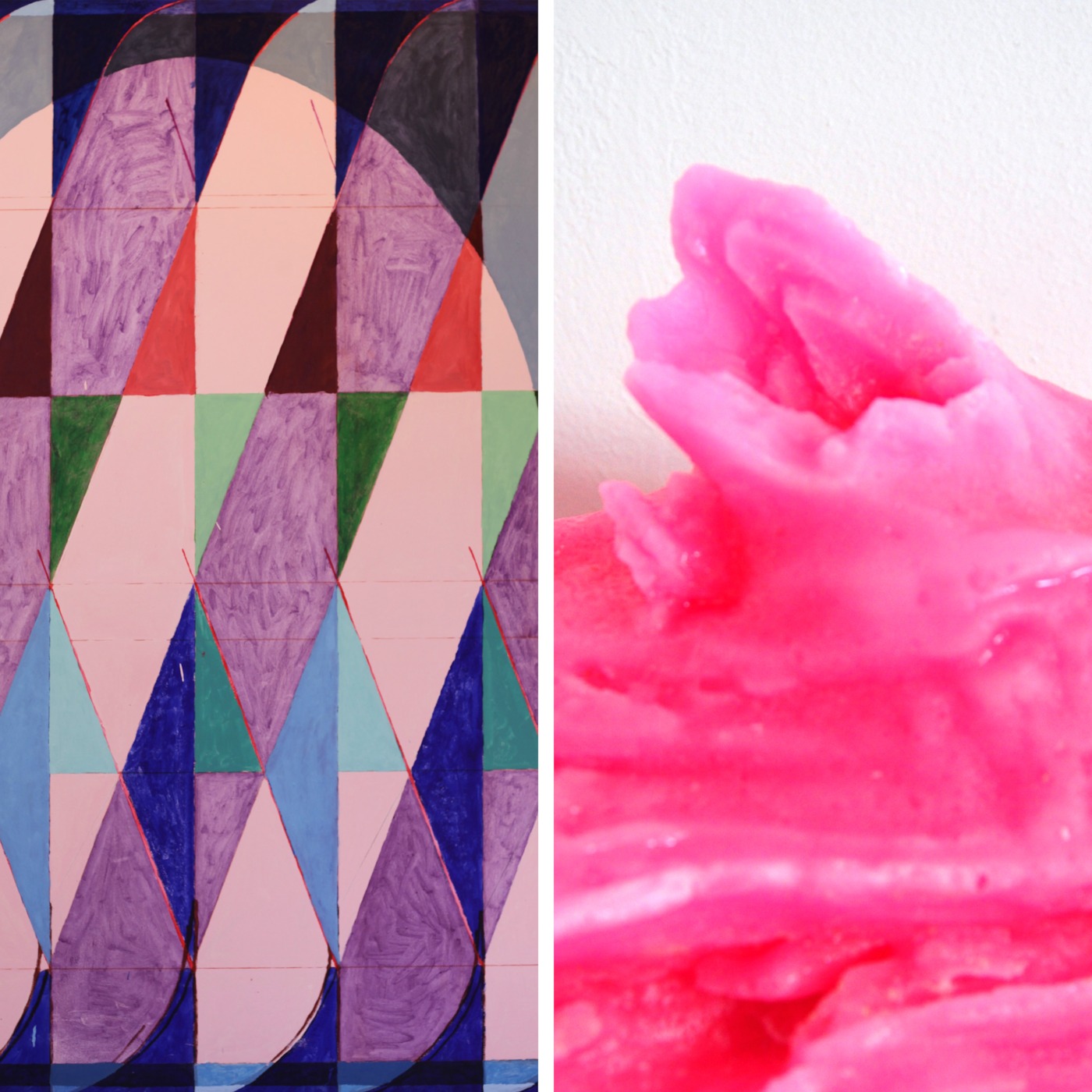 "A Place in Place of" features large-scale abstract paintings and life-sized sculpture that carry echoes of stories lost to time. Taken together, the vibrant works weave a cryptic yet playful narrative that place the viewer in an interrogative role. Artist Aschely Vaughan Cone's monumental, gestural paintings employ a plethora of symbols - archways, shields, dotted lines and woven patterns - that shift in meaning and tone as they repeat throughout her compositions. Cone's willingness to reveal the rawness of her work's creation through her paint handling is contrasted with a tendency to suspend definitive meaning, thereby creating a viewing experience in which interpretation and material shift from canvas to canvas. Drawing from imagery associated with her French-Canadian heritage, Magali Hébert-Huot's wax, rubber and stucco casts of axe handles and chopped wood approach the weight of remembering a proud history with a playful hand. Hébert-Huot's use of unexpected, mass-produced materials and ostentatious colors stand in sharp contrast with the objects, which on their own carry associations with tales of struggle and survival in an unforgiving, brutal wilderness. In this way, Hébert-Huot's sculptures serve as kitschy contemporary mnemonic devices: reminders of a unique ancestral history whose legacy grows increasingly distant with every passing generation.
16 에피소드